Let's just get right to it, kiddos.
Randomness that Has Absolutely Nothing to Do with Anything:
Have y'all read this before? Have you tried it before? Would you try it? Are you going to now that you've read about it? If you do a little bit more research, a google search will reveal several think pieces as well as YouTube videos of people who have tried it.
It's important to build your faith during the good and not so good times so when the really hard and terrible times come around, you have something to tap into. You know that there is something better despite how grim your current circumstances look. That's when faith matters most. Sometimes, I can get caught up in beliefs about what God is going to do and can do and lose sight of what He's already done. Keeping those blessings in perspective will sustain me through good and bad moments.
"You have to participate relentlessly in the manifestation of your own blessings." – Elizabeth Gilbert, Eat, Pray, Love.
Whom can you serve or help? What is your purpose for living?
The Lord uses Pastor TD Jakes to call me out every Sunday via podcast. This line felt very personal: "Somebody can take what's in your hand and win."
Find your tribe. I just finished a writing workshop and I have found my people. People who actually like to read AND write. This is joy. I never knew that was what I needed and now I'm excited to see what will become of it. Here's to hoping I'm not awkward and weird and actually make friends.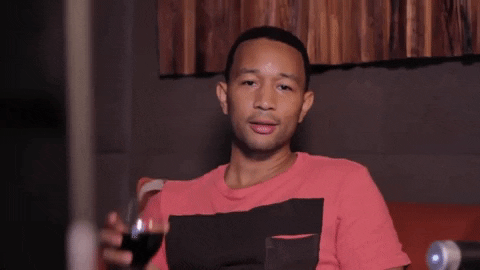 A word from HartRamsey'sUPLIFT: It's better to have passionate prayer partners who can touch heaven than popular friends who know everyone but GOD.
Last but far from least-
The Carters. A group. A family. Familial unit. A love story of forgiveness and redemption.
Sigh.
A masterpiece.
Beyoncé is a rapper.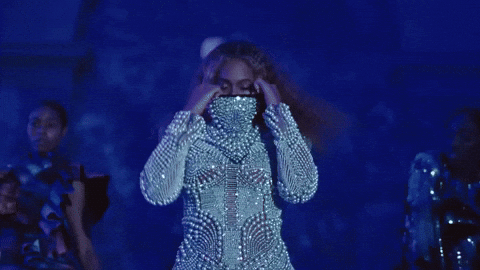 This is a perfect example of why you shouldn't tell your friends what's going on with you and your man. They've moved on and I still can't stand Shawn. I've got nothing for him.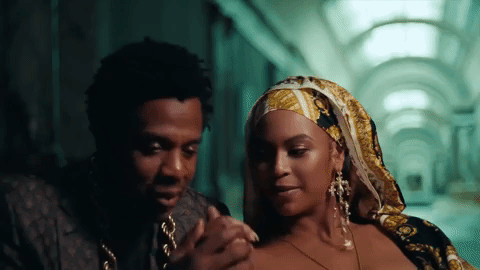 Let the record show that I predicted this April 15 in a text conversation with my brother. I have receipts. I'm in her head.
An inspiration.
I would like to say "Friends" was inspired by my post last week but then we would have to argue and I don't have the time.
It's so good, y'all. You can't deny it's greatness. It's not just a few good tracks. Beyoncé is so tactful in her boasting. It's not over saturated with look at what I have and what I got and what I've done compared to say Hendrix and Minaj. Like yes we're poor but they told us we didn't have to be.
Never seen a ceiling in my whole life, word to Blue.

Bye, y'all.