Last week, I completed a fast with my church family and I would like to share some insight that I gained from the experience. I chose to participate in the fast in an effort to draw closer to God. Fasting isn't intended to get God to move but to experience God on a deeper level and to hear from Him.
Matthew 4:4- And Jesus answered him saying, It is written, Man shall not live by bread alone, but by every word of God.
My first few times fasting, I was too focused on the act itself, focused on not consuming anything within the allotted time frame. I would spend all day focused on not eating but I wasn't praying or studying as I should have and then once the fast was over, I would go back to regular scheduled programming, sometimes, binging on the last day.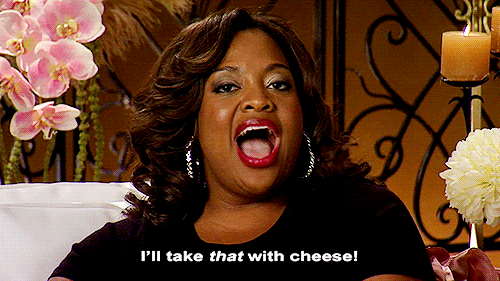 I wanted this time to be different.
One of the most important lessons I learned is that God is greater than my fleshly desires. Yes, I was hungry but the experience that I had with God trumped that feeling every day. I don't want to get too deep into my entire experience because it was personal but I do want to explain how fasting works and some of its benefits.
It's not solely about the act itself.
Don't get so caught up in being disciplined that you miss the purpose. When I first started fasting, my focus was on not eating almonds and fruit that I had lying around in case I got dizzy and solely relying on my own strength. It was then that I became haughty and self-righteous and began giving myself too much credit for being successful in my attempts. Eventually, I would fail and be disappointed but it wasn't about my strength or discipline. The whole point is for God to be your strength in those times of weakness. (There will be many!) You will fall short but that's what grace is all about. It's not about you being so great that you don't eat. It's about God being so great that He sustains you through it. It's about acknowledging the fact that your human strength is, in fact, not enough so you pray and ask for God to be that strength. Now, don't get me wrong it does take some will power. You do have to choose to pray instead of giving in.
You can fast from anything
Towards the end of last year, I fasted from social media or took what I called a hiatus. Social media was taking up time and energy that needed to be spent elsewhere and I needed to unplug. I used that time to study, write, read and work on my relationships. I discovered the power of boundaries and the peace that comes from not checking your phone every few minutes and shelled out some pretty good work. There are several things that take our attention on a daily basis: Netflix, social media, YouTube, etc. Pick your poison. So when you fast, it doesn't have to be from food. It can be from whatever it is that is distracting you from spending time with God. And I strongly believe that God meets you where you are. Should you wish to fast, do it where you feel led.
Food (or whatever you choose to abstain from) will always be there
I had to move away from the idea that I was missing out on something by not eating. This past weekend, the weather was gorgeous and I had just gotten a mani and pedi. My twist out was popping, too! The streets were calling me!! But I can go to brunch any time. This was a temporary sacrifice in order to have a deeper experience with God and that's what I focused on. It only lasted seven days. Seven days of intense praying and studying to learn and grow. Seven days of denying my flesh temporarily to hear from God. Seven days of surrendering to something bigger than myself. So worth it.
Have you fasted before? What was it like? Thought about it but decided against it? This was pretty surface level and I would be more than happy to answer any questions you may have about the topic through another medium. I chose not to delve deeper into my experience because it was very personal and would probably turn into a book lol. Please comment below and let me know your thoughts or email or DM me if you don't want people all up in your business. ?
As always, take what you need and leave the rest.
Head over to the store and check out Go, Girl!: A Guided Self-Discovery Workbook to Help You Dig Through Your Stuff and Live Your Best Life. I hope it blesses you as much as it blessed me to write it!